WELCOME TO WORLDWIDE SKATEMATE.COM
Home of the pocket-sized, handheld, ice skate blade sharpener, SkateMate® PRO
NEW PRODUCT
The SkateMate 3-IN-1 BANDY PRO
designed for the hardest flat-ground blades.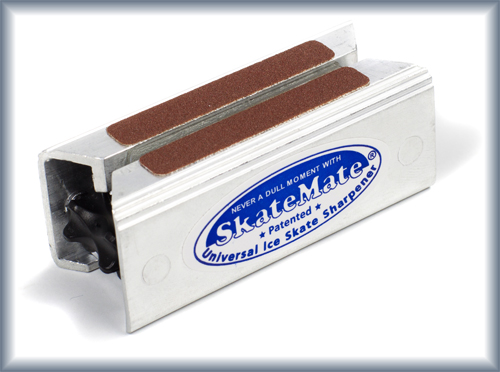 CLICK HERE FOR OUR NEW WEBSITE
and to order in EURO.
CLICK HERE FOR OUR
ORIGINAL SITE AND TECHNICAL DETAILS



or to order in SEK!